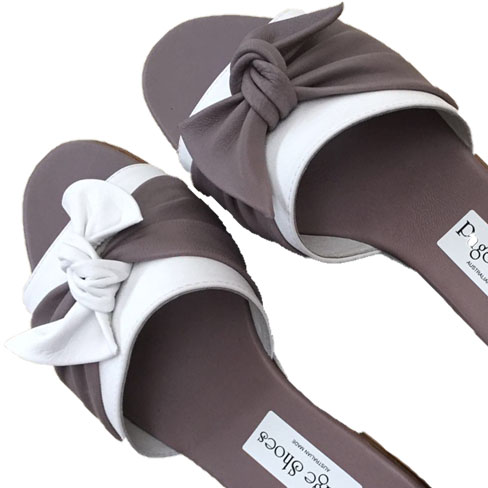 Welcome to Gabe – New for Summer 2017!
Gabe is one of my new additions for Summer 2017.
Gabe will impress with its versatility. The flattering arc encases your toes with comfort.
The interchangeable bows will create different looks – or you can create your own asymetric look!
Heel straps can be added if you choose.
Available in sizes 5-13.
Thank you & congratulations to my daughter for delivering our beautiful grandchild #10 Gabriel in time for summer!