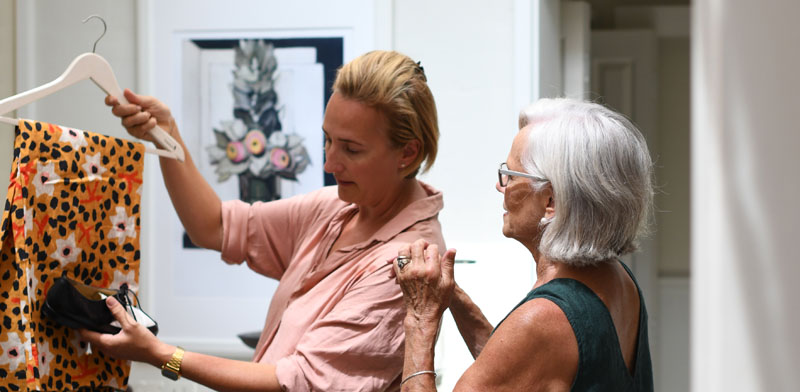 Meet me at Home or on FaceTime
When you know what you love, but it's time to update fast!
I keep decades of fitting information, so it's especially easy for me to help if you've ordered before.
Just call me on 0404 062 531 to schedule an appointment that is convenient to you! If you're Sydney-based, I can host you in my home, or I'm very happy to do FaceTime.
My Studio Consultations & FacetTime Consultations are booked by individual appointment so that you have my full attention. You can focus on making decisions without interruption, in a calm and relaxed environment – with a quiet cuppa! Of course, you are welcome to bring a friend.
Please bring along items of clothing for inspiration or colour palettes that you need to match.
It may also be useful to browse my Instagram Posts and Web Gallery.
When I am hosting 'Open House' days, I will email a booking schedule or publish it on my website.